Email is one of the oldest and most efficient forms of digital marketing. In fact, more than 70 per cent of internet users in the U.S. have made an online purchase as a result of an email advertisement they received.
Despite what some might think, this medium is still a very common marketing tool. Today, however, the trend is to let pictures and video do the talking and skip the lengthy newsletter. The leading email marketing services are developing dynamic lead-generating strategies to make the most of your e-marketing.
The email marketing landscape has fundamentally changed. What used to be a simple plain text communication tool has evolved into sophisticated, interactive, and highly personalized channels to not only communicate required information, but engage customers and generate leads.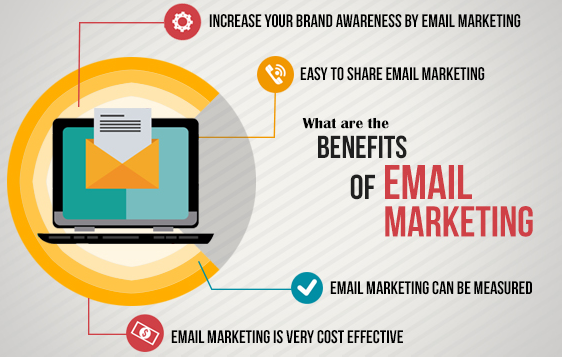 If you are still sending the same weekly newsletter template to your customers without focusing on engagement strategies, your competitors are probably way ahead of you. But don't worry, Final Step Marketing can help you get up to speed.
In order to build an effective email marketing campaign, you must:
Divide your customer base into segments based on demographics and needs
Build an email template that is eye catching, represents your brand image, and is "sticky" in the consumer's mind
Write email copy that is pertinent to each of your customer segments in order to generate leads, prompt referrals, and increase conversion rates
Set up the marketing funnel on the software of your choice and automate the system
Optimize your email campaign based on subscriber engagement
Our email campaign services have designed sophisticated funnels that have completely revolutionized our clients' communication strategies.
Recently, one of our clients went from sending out simple emails of product descriptions to identifying 32 customer segments and building a 384-piece drip campaign. The result? Greater customer engagement and more sales. In fact, this strategy led to an almost 25 per cent increase in open rates, and a 2.4 per cent increase in click-throughs. This was accomplished by giving each email distinct purpose and ensuring that products were advertised at the right time of the year with the type of content that each market segment wanted to read.
If you are looking to advance your communications, trust the one of the best and most proven marketing agencies in NYC to get the job done. We can help you improve your email campaigns with comprehensive market research and good writing.
Start using email marketing services to your advantage with the help of our team here at Final Step Marketing. Give us a call at (646)-504-0611 to learn more.