As a first-class NYC website design company, we have worked on websites for some of the leading brands in the world in their respective industries.
Companies love that we offer the full package of marketing services, allowing our clients to save time and money by avoiding the need to hire multiple services.
Hiring an expert web design service in NYC to create a new website or update one that needs work can often result in immediate increase in conversions with existing traffic. Building a website that looks great is important, but it's only half the battle.
A high performing website takes so much more than strong design and coding skills. At FinalStepMarketing we are conversion optimization experts. We incorporate our experience in analytics and consumer behavior into our web designs.
With master's degrees in marketing analytics and over nine years of experience with consumer behavior and UX analysis, our team knows how to create websites that lead to peak conversion.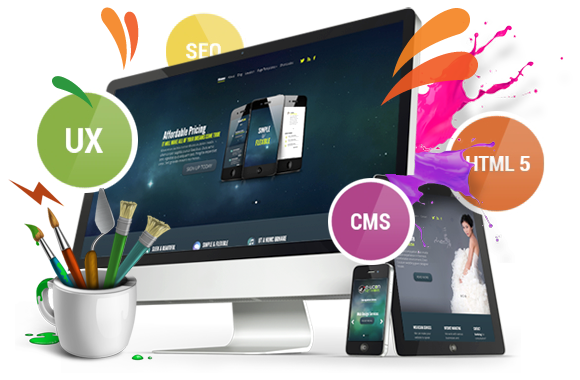 As an example, one client we worked with saw his e-commerce website conversion rate increase from 0.8 per cent to 4.1 per cent – an industry high in his competitive fitness vertical.
This wasn't accomplished through a simple design upgrade. Our New York web design and web analytics experts went into great detail analyzing visitor flow, heat maps, and many other data.
We then built a wireframe, implemented tools, and revamped content to ensure that customers saw the most relevant information and were exposed to effective calls to action throughout the website.
We implemented software that improved purchase volume, a sales funnel that increased retention, data tools to identify top-selling products and various red flags, and affiliate tools to prompt referrals.
It was a fully formed strategy that touched on all aspects of customer engagement and retention. It was accomplished through the power of incredible web design in New York.
While many people are now capable of designing a site, very few are able to perform the detailed research and analytics required to create optimized pages that drive interest and attention from their customer base. What clients are left with is a shell of a website– it looks pretty, but it lacks that inherent allure, marketing potential, and breadth of functionality.
A platform that truly resonates with the target customer and drives the desired engagement takes far more than an eye for design to create.
Understanding analytics, consumer behavior research, an efficient wireframe, ability to follow a proper heat map, and many other elements go into building a successful product.
Our services for web design in NYC produce maximum engagement, incorporate modern hacking safety features, are responsive to all devices, and are easily manageable and scalable.
Although we have skilled designers on our team, our services offer much more than design. We focus on results, operation, and reliability. We are a top New York webdesign firm, with the marketing savvy to build websites, landing pages, apps, and software solutions that outperform the competition.
Contact us at 646-504-0611 to revamp your current NYC web design. Take on the world with a fresh new design that maximizes engagement and conversions and will entice customers for years.