Business animation is used to both communicate a message and for visual flair. When done right, it can attract consumer engagement and help deliver a powerful marketing message. Incorporating animation into your marketing strategy can give your business a fresh, youthful online presence, and be extremely valuable in realizing growth.
It takes more than a talented animator with an eye for detail to accomplish this feat. It takes a team who understands how to mobilize a brand image or promote a product. Fortunately, this is the type of marketing savvy Final Step Marketing has under its belt.
For us,it's not just about making a cute cartoon to brighten up your landing page – creating the actual animation is just one piece of the puzzle.
We take a broader approach to developing an animation, focusing on the marketing and communication goals of the client. We can help you create animated videos for business that target the right audience and have the right purpose.
The first step is performing market studies to identify imagery and interactive elements that will make your company stand out in a way that reflects the preferences and expectations of your customer base.
The next step is to build a clear and concise story board. This is vital in ensuring your corporate animation delivers the message you want in a clear and concise way, while maintaining its creative elements.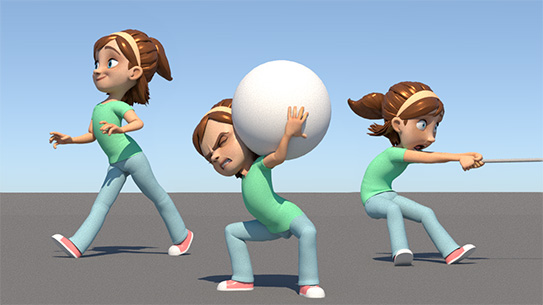 Standing out is difficult in today's highly digitized world, with consumers receiving thousands of media messages daily. YouTube alone sees 65 million hours of content uploaded every single day.
You want to make a strong impression with your target market. By knowing this market inside and out, you can create an animation that elicits action. Only then will you enjoy the rewards that this advertising format delivers.
A captivating business animation is the way to make a customer stop and look around – just long enough for your content to impress and close the sale.
Animation, whether it be a quick motion graphic or a full-fledged animated short, can help your company stand out from the crowd. Customers notice when you take the time and effort to develop high-quality marketing collateral that sticks.
Final Step Marketing has the marketing background and animation savvy to create amazing animated videos for business that will get your company noticed.
If you think that your company could use an eye-catching ad, trust our New York City business animation creators to make it happen. Contact 646-504-0611 to bring your video concept to life.