External consultants are employed to help businesses streamline operations and increase scalability. A firm focused on operations consulting in NYC is often exactly what a company needs to jump start growth and gain insight into their operations – both day-to-day activities and long-term operational strategy.
Many companies are extremely successful in some areas fail to see the seemingly small gaps in the management of their operations, which hinders growth and damages the business over time. The team at Final Step Marketing will help you identify internal efficiency issues and provide solutions to optimize your business's performance. Often issues are small and can be resolved quickly – all you need is a third party to help identify them.
The biggest companies in the world, like Walmart, Exxon Mobil, and Google, regularly bring in external consultants to re-evaluate operations in order to continually improve results.
Google's success can in part be attributed to the use of outside consultants to help think big picture and give an alternate, more objective view of the tech giant's internal workings. Sometimes all it takes is an external perspective to spot an operational deficiency, and an experienced and creative team of consultants and advisers to help solve it.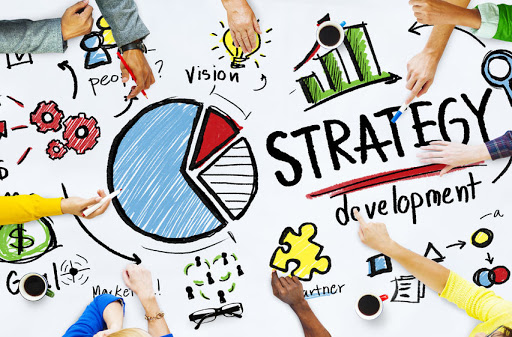 Located in the financial capital of the world, Final Step Marketing has spent the last couple of decades learning first-hand what makes a business function well. And ensuring efficient operations – the gears of the business – is key. We work with a diverse range of companies, tailoring our services to suit individual needs and market context. We regularly observe self-destructive business mistakes and bad habits, and have successfully helped our clients overcome these internal issues. We work with some of the top business operations consultants in the world to deliver the best results for our clients.
We lead businesses through the amendment of an existing operation strategies and the development of completely new ones, from recruitment and training to marketing to client relations.We are skilled in pinpointing areas of improvement for big impact on your business.
Whether you're interested in expanding your company's activities to a new geographic area or the internal development of in-house functions, our consultants have the expertise to get you there. With Final Step Marketing, you get a team of qualified and experienced business process consultants with diverse skill sets and a nin-depth knowledge of operations.
Trust the top operations consulting source in NYC to help optimize your business's internal performance.Get in touch with Final Step Marketing at(646)-504-0611 to learn more about how we can put the grease in your business's gears, improving both efficiency and quality of operations and maximizing profit.